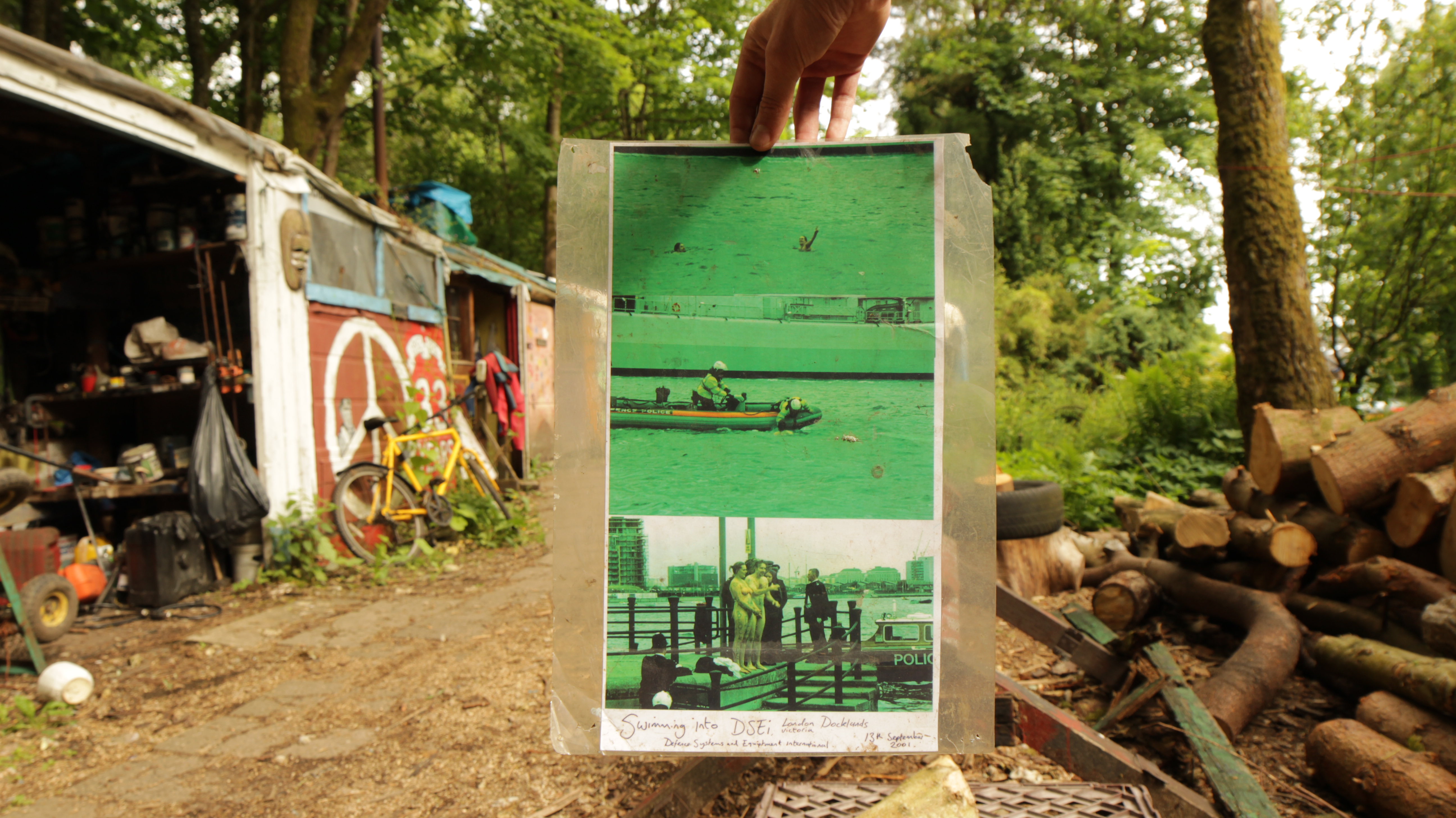 Դուխով - Dukhov, a new film Դուխով - Dukhov, a new filmx Դուխով - Dukhov, a new film
Knots of Resistance
Curatorial Residency at the Art and Cultural Studies Laboratory Yerevan
Knots of Resistance is a project responding to the invitation of curator Giulia Colletti to artist Ross Little to extend their collaborative research in Yerevan. The in-depth analysis of the territory and its socio-political dynamics has eventuated in a newly commissioned moving image work, accompanied by a publication. Drawing upon the participatory action experienced during the Velvet Revolution in Armenia and the collective awareness in historical accounts of Faslane Peace Camp in Scotland, Knots of Resistance addresses the oppositional relation between 'Choreopolitics' and 'Choreopolice'. It reflects upon the rehearsal, care, and maintenance of the gesture of freedom, as an entanglement of socialities and intersubjective actions. Appreciating the remark of Mierle Laderman Ukeles, Knots of Resistance embraces her urgent reservation,"after the revolution, who's going to pick up the garbage on Monday morning?"

In conceiving this collaborative project, Giulia Colletti and Ross Little adopted experimental theories of montage and film cuts. Direct observations, involvement, and encounters of local practitioners, contributed to represent the articulation of the demonstrations and their inner strategies of alliance, as well as to produce a polyphonic impromptu archive on the political imagination envisaged in these zones of intensity.

The first instalment of the moving image Դուխով (Dukhov) is presented in the frame of Obeying Durations, group exhibition at

16 Nicholson Street

(Glasgow) from 6th till 28th July 2018.



Photo Credits Ross Little


Special thanks to ACSL program director Susanna Gyulamiryan. This project is kindly supported by European Cultural Foundation and

16 Nicholson Street

.
More info
ukhov, a new film
Mo
Mo